We're here to...
inspire a love of cooking by offering knowledge to help you build confidence (and joy!) in the kitchen.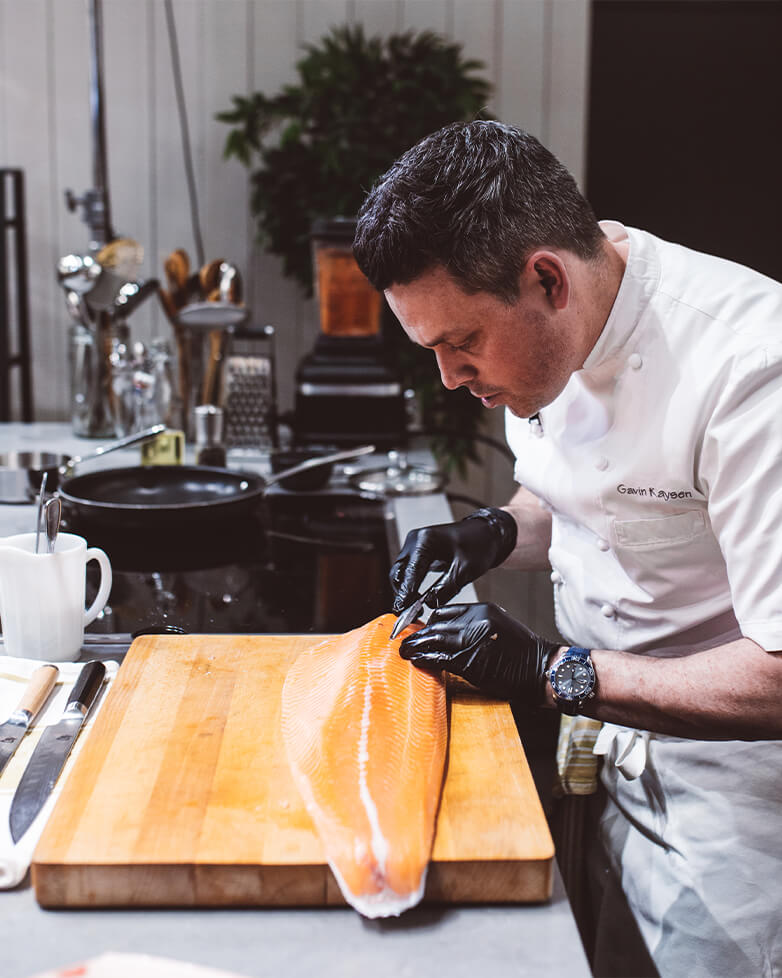 Another amazing cooking class with Chef Gavin. Great laughs—what a treat! The crab cakes were awesome. Can't wait for more classes. I need someone to do the dishes though...
Thank you Chef Gavin for another wonderful class and meal! Know it was a success... kids ate it all and even took photos!
I am thrilled with the feedback we received from last night's event. We would love the opportunity to do more together, and I will keep an eye out for more ways to work together. You were so great to work with on the details! Thanks!
The feedback we got from our small breakout group was so surprising. We invited you to come cook with us, and that part was fabulous, but I think you actually imparted more leadership wisdom teaching to that group than we've gotten in any other sessions that we've done. You lead with humility, grace, and perseverance, and truthfulness, and you really just inspired a lot of people. Sincerely, thank you from all of us!
Chef Gavin was fantastic! Great storyteller, excellent chef, and fantastic cooking tips. I learned more from him in 30 minutes than all the chefs I've worked with combined. Thank you again for everything.